Webstore up on Bigcartel.com
Buy Temblad merch now at
temblad.bigcartel.com
.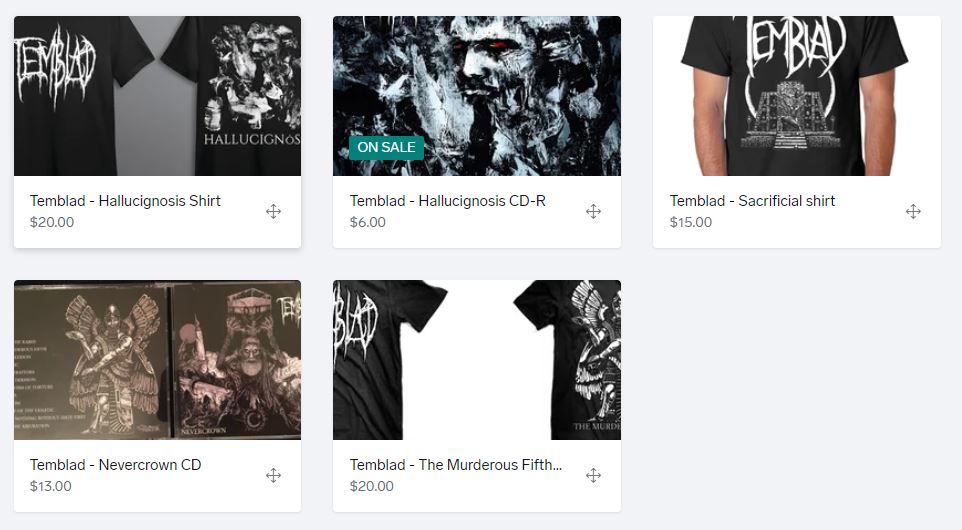 10/10 on dargedik.com!
Hallucignosis gets its first perfect score, 10/10! Check out the review on
dargedik.com
.
Stare Directly Into The Eclipse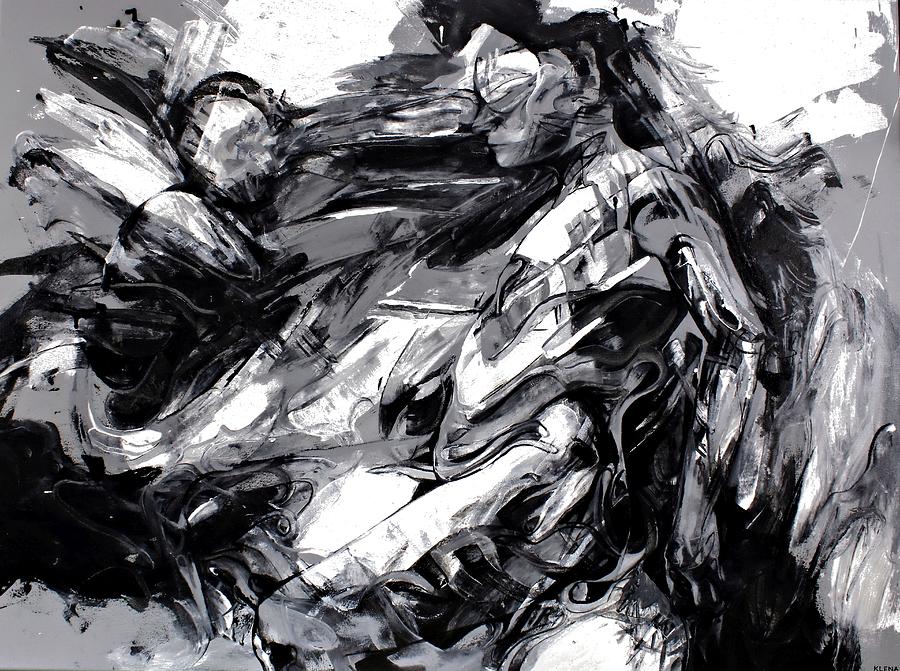 The period between Nevercrown and Hallucignosis spanned nearly 7 years, during which we lacked a concrete plan for the direction of our music. We embarked on jam sessions, using a metronome as we improvised riffs on the spot. Through this organic process, we gradually developed a semblance of the instinctive direction we wanted to pursue. This creative exploration took place between the winter of 2016 through the spring of 2017, resulting in the compilation of enough riffs to form the skeletal structure of 4-5 new songs.
Before these sessions took place, we had been jamming on a few songs that never made it to our previous records. Two of these songs, 'The Great Dying' (previously referred to as 'In Dying') and 'Catastrophidian' (formerly known as 'Serpents'), were actually written a long time ago but remained unpublished and largely forgotten. Determined to resurrect them, I revisited and reconstructed these tracks in the distinctive Temblad style. It's worth noting that these songs differ somewhat from the rest of the material featured on our new album, as they are the more progressive and "epic" sounding than the newest of the songs on the album.
I composed 'Sacrum' on the spot sometime around 2018. I recall setting up a metronome and immersing myself in an improvisation session, with a click set somewhere between 200-220 bpm. The riffs emerged spontaneously. However, the initial composition lacked structure and coherence. To refine the song, I shared a demo version with Marlon, who dissected it and rearranged the elements into a cohesive whole. We have since adhered to this version since 2019, although we made some riffs longer to accommodate the vocals. These adjustments took place after recording all the instruments, just before wrapping up the production of the new album.
'Dierex' was another reworked song in our repertoire. Marlon and I worked collaboratively in the studio, engaging in back-and-forth sessions to arrange the riffs I had prepared, complemented by a drum intro that Marlon wanted to experiment with. Interestingly, we performed a significantly distinct rendition of this song live on a few occasions with our former bassist, Mai-Coh. It bears little resemblance to the version featured on the album.
I ended up assuming the main responsibility for writing lyrics in five out of the six songs on the new album. While these lyrics predominantly explore themes of existential damnation and the looming specter of death, I sought to infuse them with a blend of brutal and poetic elements. For instance, 'The Great Dying' delves into the demise of the ego, inspired by my personal encounter with psilocybin over the years. Initially titled 'Hallucignosis,' it delved into the clandestine perception attained through altered states of consciousness. However, after several discussions, we collectively decided to name the album 'Hallucignosis' and incorporated 'The Great Dying' as a song title. In its lyrics, I delve into how an individual's ego perishes through the process of hallucination, leading to the birth of a new consciousness.
'Catastrophidian' delves into how the worst-case scenario can be encapsulated by an individual's wretched existence, as they desperately seek refuge in religion, therapy, hard drugs, alcohol or the oblivion of their own making, all while turning a blind eye to the world around them. The song paints a picture of a feeble and weak-minded individual, devoid of the strength and determination necessary to confront the inner demons that plague them.
'Supramundane Predations' draws inspiration from someone I knew who was fully aware of having a transmittable venereal disease, yet lived with a complete disregard for the well-being of others. This individual, plagued by profound depression, callously utilized their charm to perpetuate the spread of their affliction, displaying an utter lack of remorse.
'Sacrum' presents a sensationalized depiction of the existence of a hidden reptilian race operating within our society. The song delves into the conspiracy theory that affirms powerful figures within our government engage in the consumption of infant blood, a misguided pursuit of immortality or access to a fabled fountain of youth, obtained through the secretion of the adrenochrome gland. The lyrics shed light on the normalization of such practices, presenting them as part of a NWO religion.
'Dierex' delves into the inherent struggle of existence on Earth, from the primal moment of birth, characterized by cries and tears, to the eventual eternal rest in the grave. Symbolism such as the Ouroboros, embodied as a devouring worm consuming its own tail, captures the cyclical nature of life and death. The lyrics explore the possibility of transcending mortality and conquering the metaphorical worms that perpetuate the cycle of death
The process of creating this album was an exhaustive journey, but it was the culmination of years of dedication, experimentation, and countless revisions. We poured our souls into every aspect, from the rearrangements to the sonic exploration, pushing ourselves as both musicians and engineers. The countless debates and arguments, sometimes to the point of frustration, ultimately made us better at our craft.
As we listened to the first of the final mixes, the obvious effort and attention to detail became apparent. We realized just how much hard work went into every track. We also became aware that the album might sound off-kilter to some ears, and we embrace that. This is an album that demands repeated listens, where the true rewards are reaped by those who invest their time and delve deep into its intricacies. It may not provide instant gratification, but the journey it offers is worth it.
- LK
Snide Words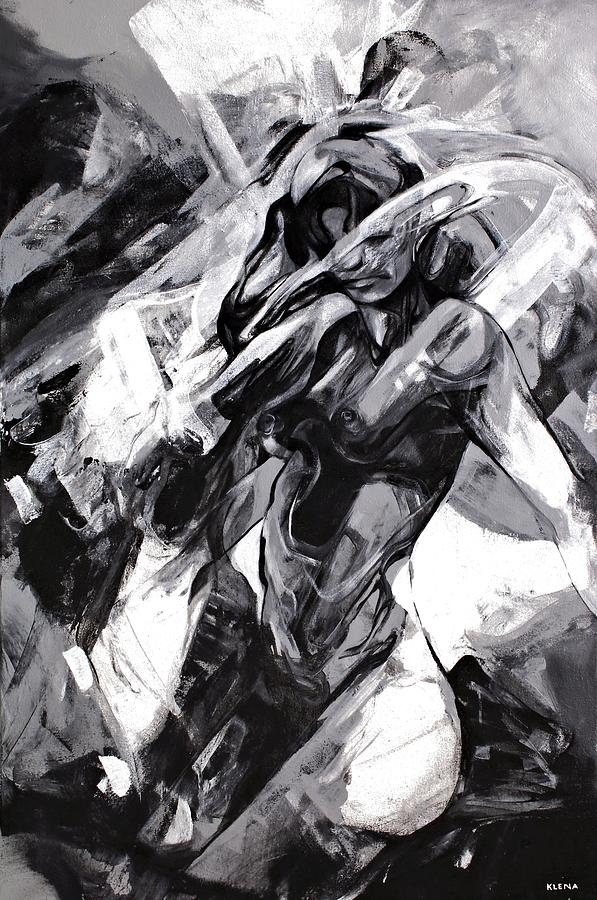 Our first album Nevercrown was released in 2016 while I was studying abroad in Chile. Upon returning from South America, I purchased some starter microphones and the Presonus Studio 192 recording interface. We got busy tracking demos at our rehearsal space as I was wrapping up my last semester of college.
In December of 2016, things were starting to get rough. Although there was the minute sense of accomplishment graduating from San Diego State University, I was living at our rehearsal space and going through a depressing breakup. This wasn't the only time self destruction was a priority for me, but my drinking was becoming the worst it has ever been. My second home was a bar not too far from the rehearsal space, and I was becoming a regular kareoke star in my wildest escapes from reality. Jobless and without any real motivation outside of music, jamming at the rehearsal space and putting together new songs was the only thing keeping me going... well, that, and unemployment benefits. In a way, the excessive imbibing helped me get through it, but I would never rely upon or condone that kind of coping mechanism these days. Something came out of all of this... call it some kind of sick determination if you will.
In January of 2017, the first demos of the song "To Unbecome Empty in Rot" (track 1 from Hallucignosis) were structured. Lorenzo and I had a very raw method of recording improvisational jam sessions. I would go back to the sessions later and identify all the magical parts where our playing was at its catchiest or most interesting. From there, I would spend more time structuring those parts into preliminary song structures. This structure was referred to as "Snide" at the time and for many years after.
There were no lyrics at the time, but there was plenty going on that inspired the direction towards a more violent and chaotic approach with the music. We were wanting to get away from the more bouncy/campy grooves that were present on the previous album. The first version of the Snide demo lacked any structure at all, and some riffs were starting to tread into more blackened doom territory, much like my life at the time. It wasn't until the very end of vocal tracking for the album that the song was still undergoing its final revisions and structure changes, practically 6 years later.
As the songwriting process developed further, To Unbecome Empty In Rot became the story of self-antipathy, and the reinvigoration of purpose through music. Lorenzo requested assistance with the lyrics for this song, and so they were finally written in 2022 as I was sitting at a neighborhood bar, reaching back to vivid memories and recurring blackouts of 2017.
As an easter egg of sorts, the title To Unbecome Empty in Rot is a reference to the last line of lyrics from the final song on the Nevercrown album, Giest. Lorenzo wanted to use those lyrics as a title to segue the whole transformation from Nevercrown to Hallucignosis. This is the only track on Hallucignosis where I wrote lyrics and contributed any vocals.
The song Supramundane Predations (track 6 off Hallucignosis) also was first demoed out in 2017, following the same improvisational process and shrouded within an even more ominous atmosphere. This song and To Unbecome serve as the bookends to an album that I believe is our most cohesive and most chaotic yet.
Hallucignosis drops May 18!
- MBM
Upcoming shows… SD and TJ… Hallucignosis album release show!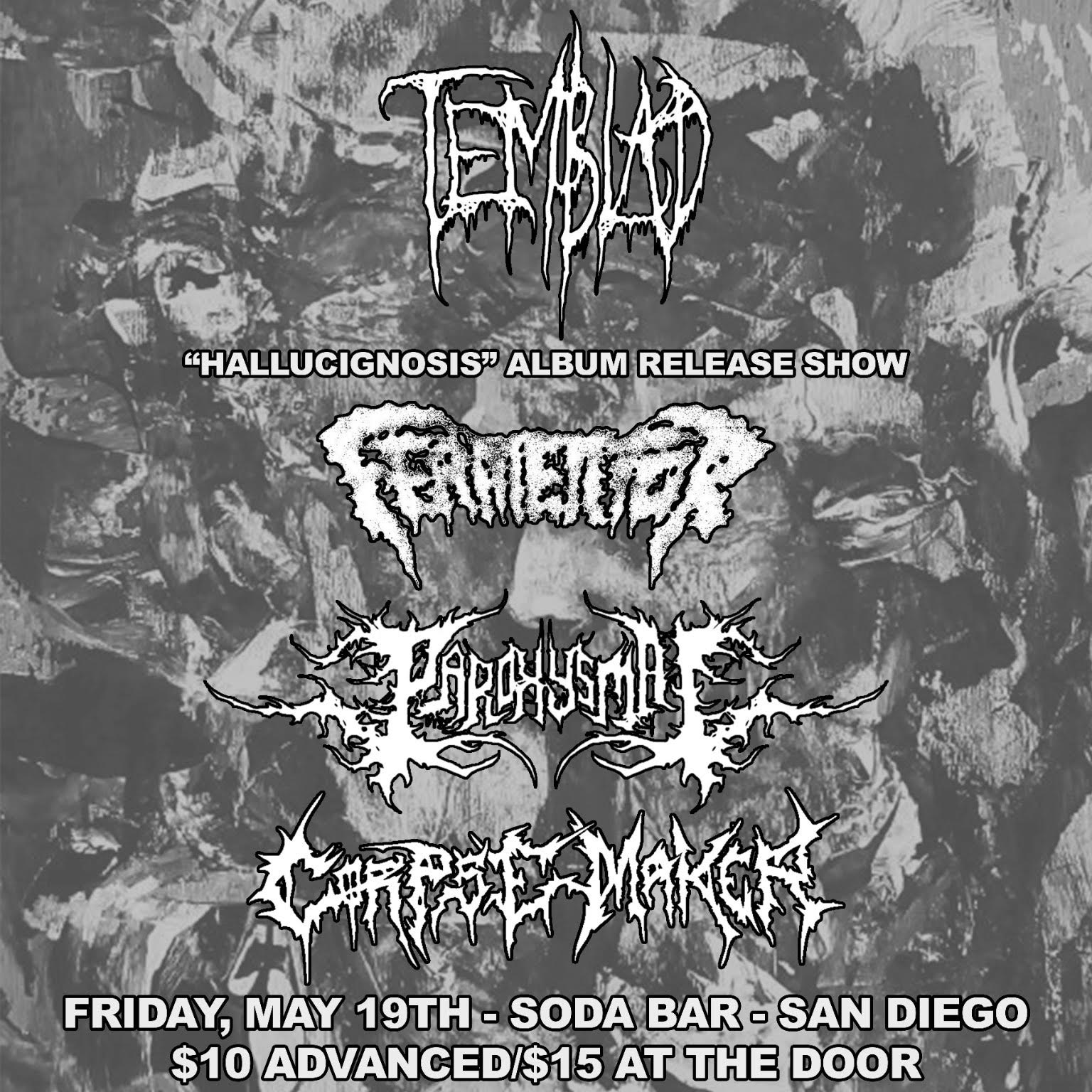 Temblad "Hallucignosis" album release show with Fermentor, Paroxysmal and Corpsemaker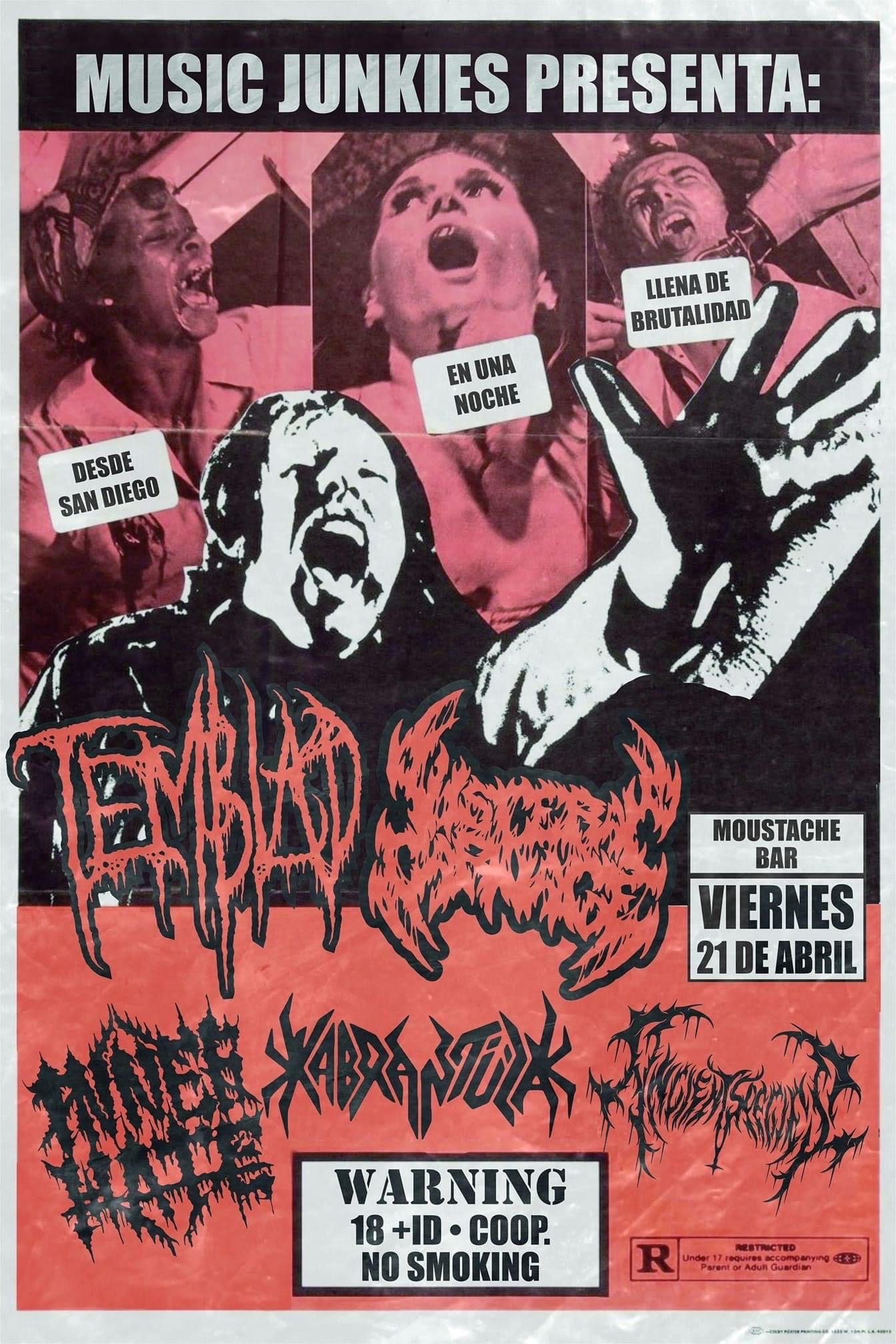 Extreme Metal Night
Will be playing songs from the new album at both shows… see you there!
Sacrum Lyric Video
Mixed and Mastered by
Niko Hyvönen
. Lyric video created by Marlon Matthew. All art created with AI.
Don't forget to increase the video quality to 1080p60 HD!
Comments about the video? Let us know in the
Youtube video comments
, or our
Instagram
or
Facebook
.
2/23 Updates – NEW ALBUM!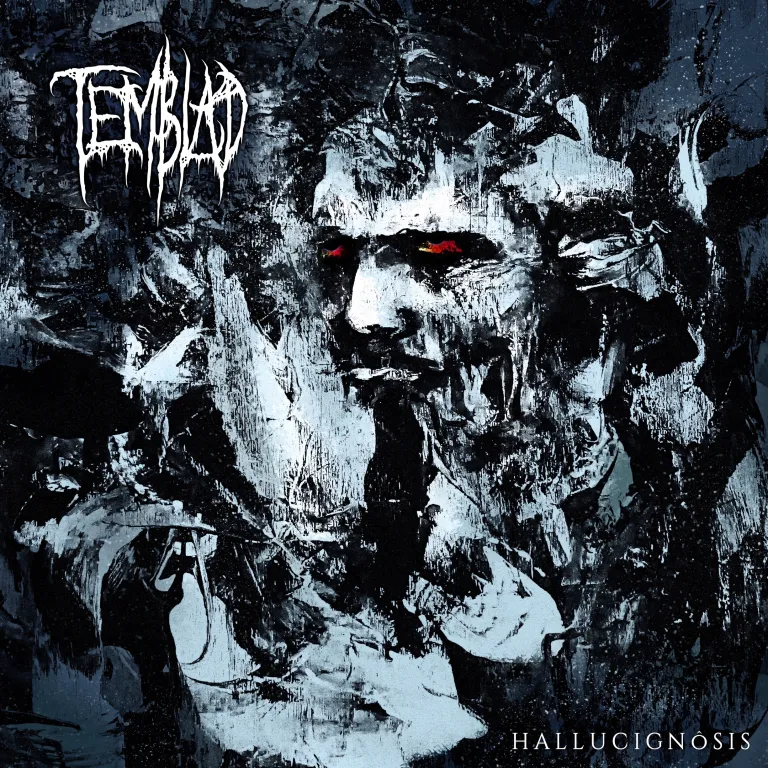 HALLUCIGNôSIS

TO UNBECOME EMPTY IN ROT
SACRUM
DIEREX
THE GREAT DYING
CATASTROPHIDIAN
SUPRAMUNDANE PREDATIONS

The first taste of the album will be the lyric video for the song Sacrum. The rest of the album will be available on Bandcamp and Spotify shortly after.

The album is mixed and mastered by

Niko Hyvönen

, who also did our last album, Nevercrown.

The cover art is done by

Jeff Klena

. We would like to thank him for letting us use his work! Also, thanks to Luke Snyder for assistance with the editing.

We are so thrilled to finally release this body of work which was seven years in the making. More to come soon!

In other news, we also would like to announce the recent addition of Matt Ponder on bass. You may know of him from his band

Genestealer

, who happens to be San Diego's best grindcore band, hands down. We are so grateful to have him in the band as we are all close friends.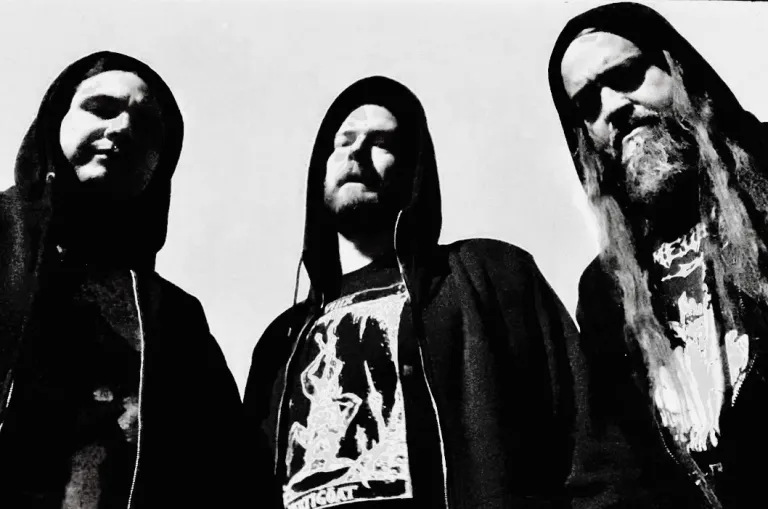 We had our first show since pre-covid on 11/20/22.
Thank you to Israel Pelayo of
San Diego Metal Swap Meet
for inviting us to open the Dragon Rojo Metal Fest!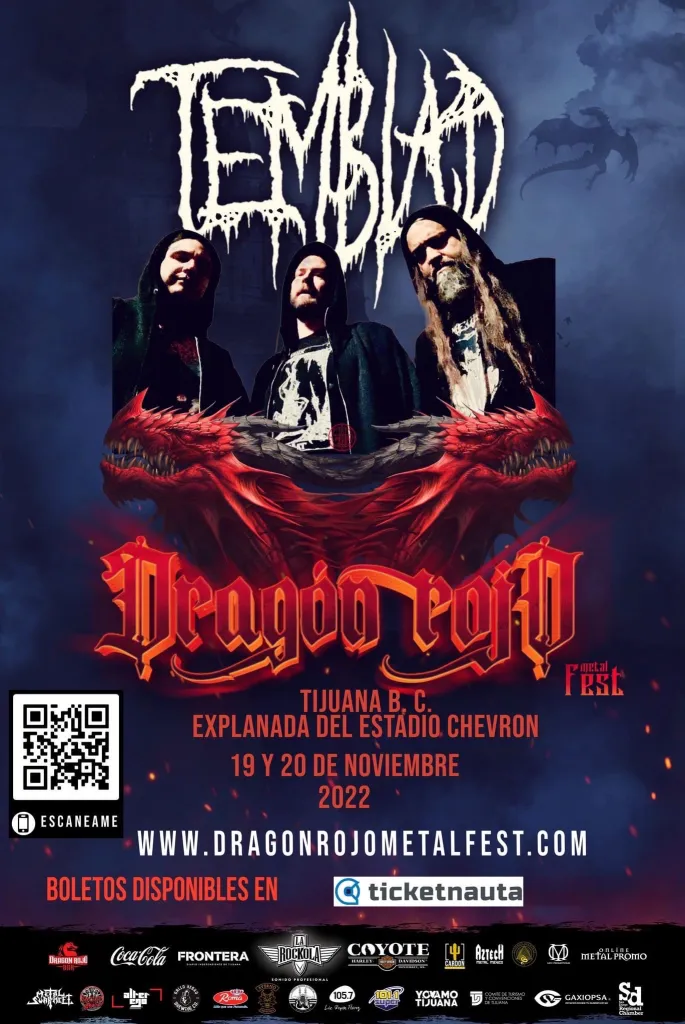 2022- August
We've been quiet on the internet...
But we have not been quiet where it really counts… in the studio. We finished recording all the songs for the next album. The mixing/mastering stage is currently underway. More info regarding our next album coming soon.
In regards to live performance, we have been rehearsing with a new bassist and have a complete set ready for live performance. The time for us to hit the stage again is soon coming… thanks for visiting us and stay tuned!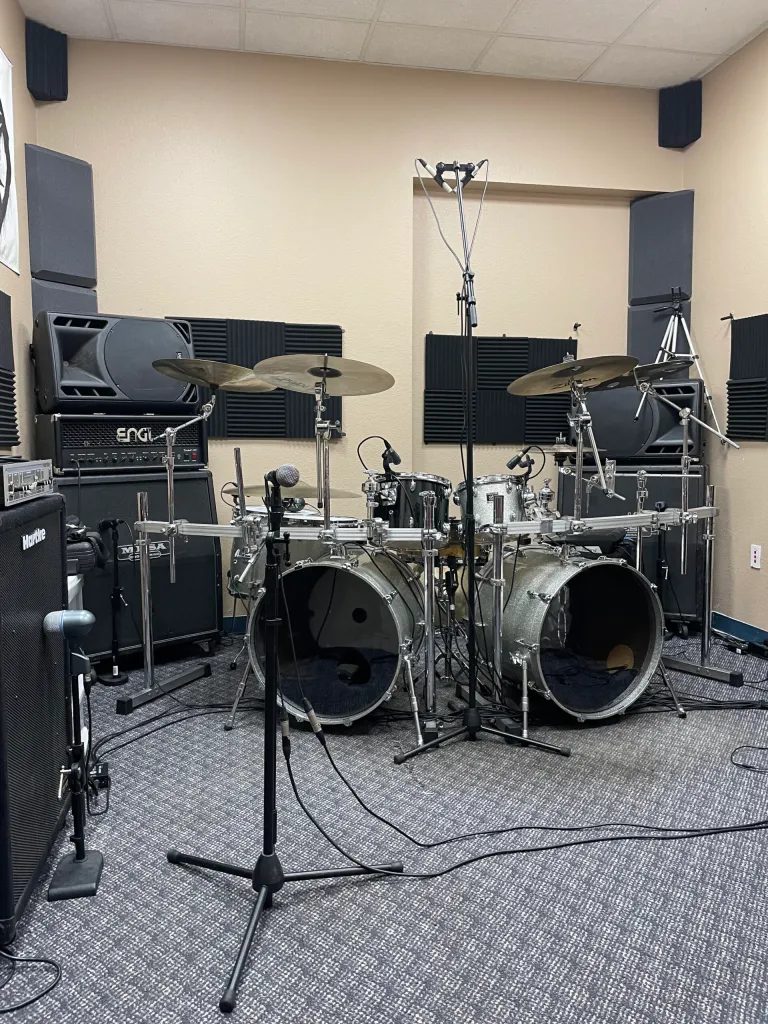 Temblad in an era of Covid-19
The band has obviously been put on hold as far as live performances are concerned. However, songs for the upcoming second Temblad album are currently under production remotely. Big progress is being made and the wait will be well worth it. The compositions are taking shape in ways we never previously imagined. The envelope is constantly being pushed. We are proud of what we accomplished with Nevercrown, but the new material is the next level of Temblad in terms of songwriting and technical prowess. While we do miss playing shows and keeping up with our regular performance routine, Covid-19 has no means of slowing us down when it really boils down to it. Realistically, with the year coming closer to an end, we can reasonably expect the new album to drop sometime next year. Hopefully by that time shows will be happening again, but we aren't counting on it. We may take part in some live streams in the future, so stay tuned!