Temblad with Fermentor, Gutter, and Vertigoat, Feb 15 @ The Tower Bar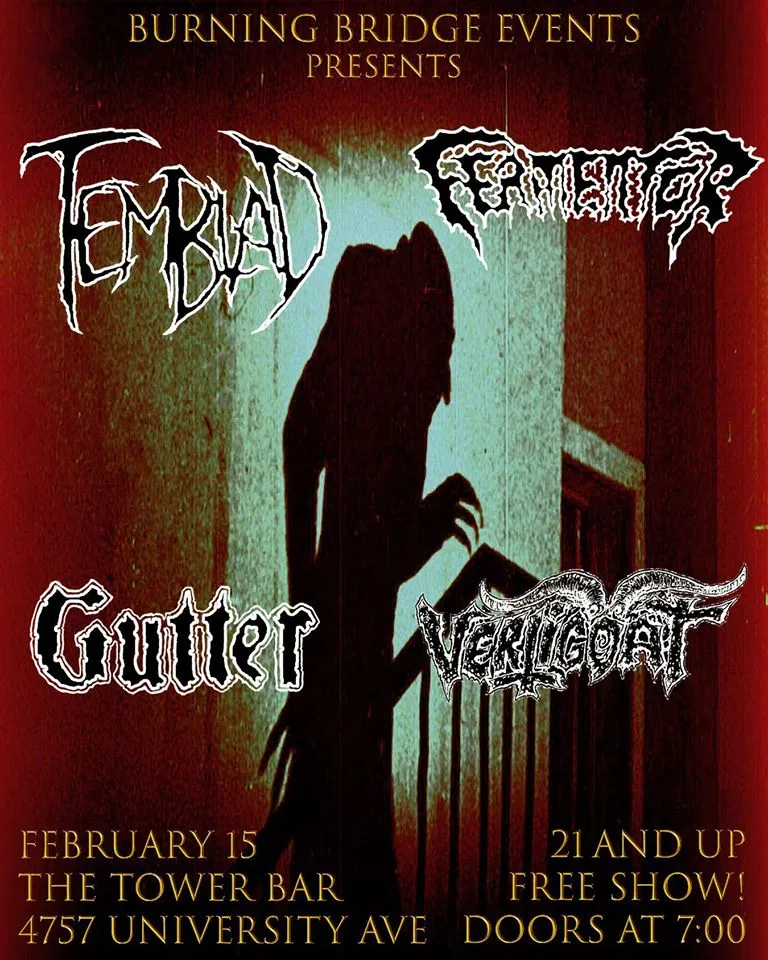 Don't get sucked into the V-Day marketing propaganda this year and spend some time with your significant other(s) this Feb 15 at The Tower Bar with Temblad, Fermentor, Gutter, and Vertigoat… this is one stacked lineup you won't want to miss! And, it is FREE!
Ten Years of Terror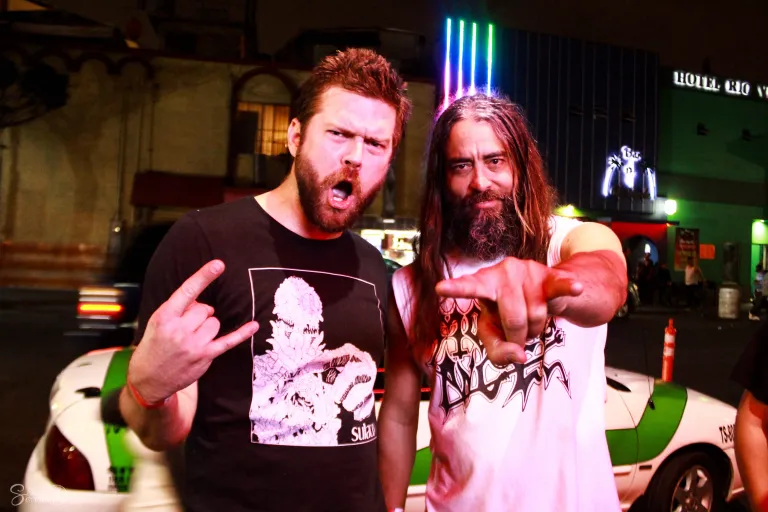 One day back around 2009, Temblad drummer Marlon sent drum recordings to Temblad guitarist/singer Lorenzo. A couple days later, Lorenzo sent back the recording complete with guitars. Marlon was astonished how quick Lorenzo was able to improvise to a drum recording but also perform something so cohesive yet simultaneously chaotic. After discussions of starting a band, months were spent writing the first Temblad songs: Paralytic, Stratageddon, Hibernus and Mockery of the Fanatic, among others. Ten years later, the bloodfathers of Temblad continue to invoke the trembling. Despite many rotating bassists and second guitarists, the core of the band has always remained intact. Here's to ten years of collaboration and unwavering dedication to extreme metal!
Photos from Baja California… Tecate, Tijuana, and Mexicali… Temblad loves you!
As this summer comes closer to an end, we in Temblad look back on three amazing shows.
The Tecate Summer Metal Fest
in July was one hell of an event. The level of professionalism from the event organizers was amazing. The stage looked and sounded killer. All the bands were awesome, and our San Diego friends in
Genestealer
and
Necrochamber
were fucking badass. It was just one hell of a party with old and new friends.
Then in early August, we played in Tijuana with
Unidad Trauma
,
Visceral Carnage
, and
Deathgod
at the coolest bar there, the
Dragon Rojo Rock Bar
. It was a great honor to share the stage with all these bands and spend time with comrades in extreme metal.
Later in August, we ventured further to the desert to play the
Baja DeathFest XIII
in Mexicali. This was an up close and personal kind of performance where the crowd got wild. All the bands were punishing, and it was especially cool to meet and hang out with Danny Walker, who was there drumming in
Unholy Lust
. Beers were spilled, mic stands were broken, bras were removed and boobs were flashed. This will go down in history as one of the most fun shows we ever played.
Thanks to all our fans in Baja who made it out to these events. WE LOVE YOU ALL!
Photos provided by Tecate Summer Metal Fest and Elena Serrano.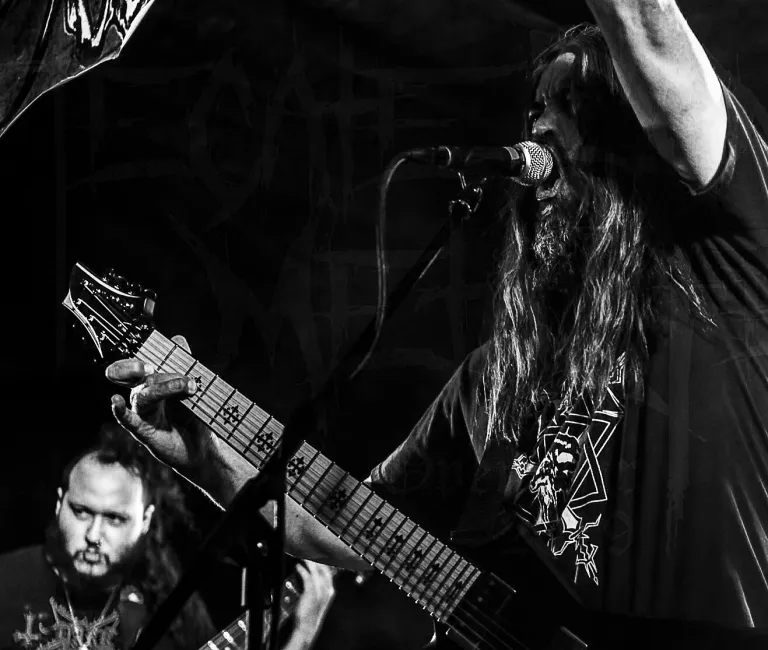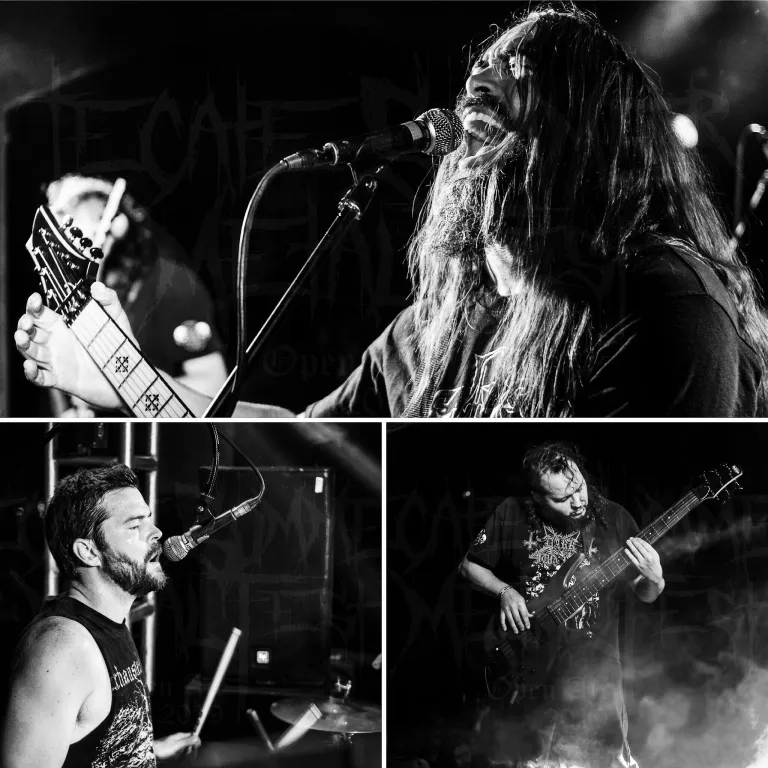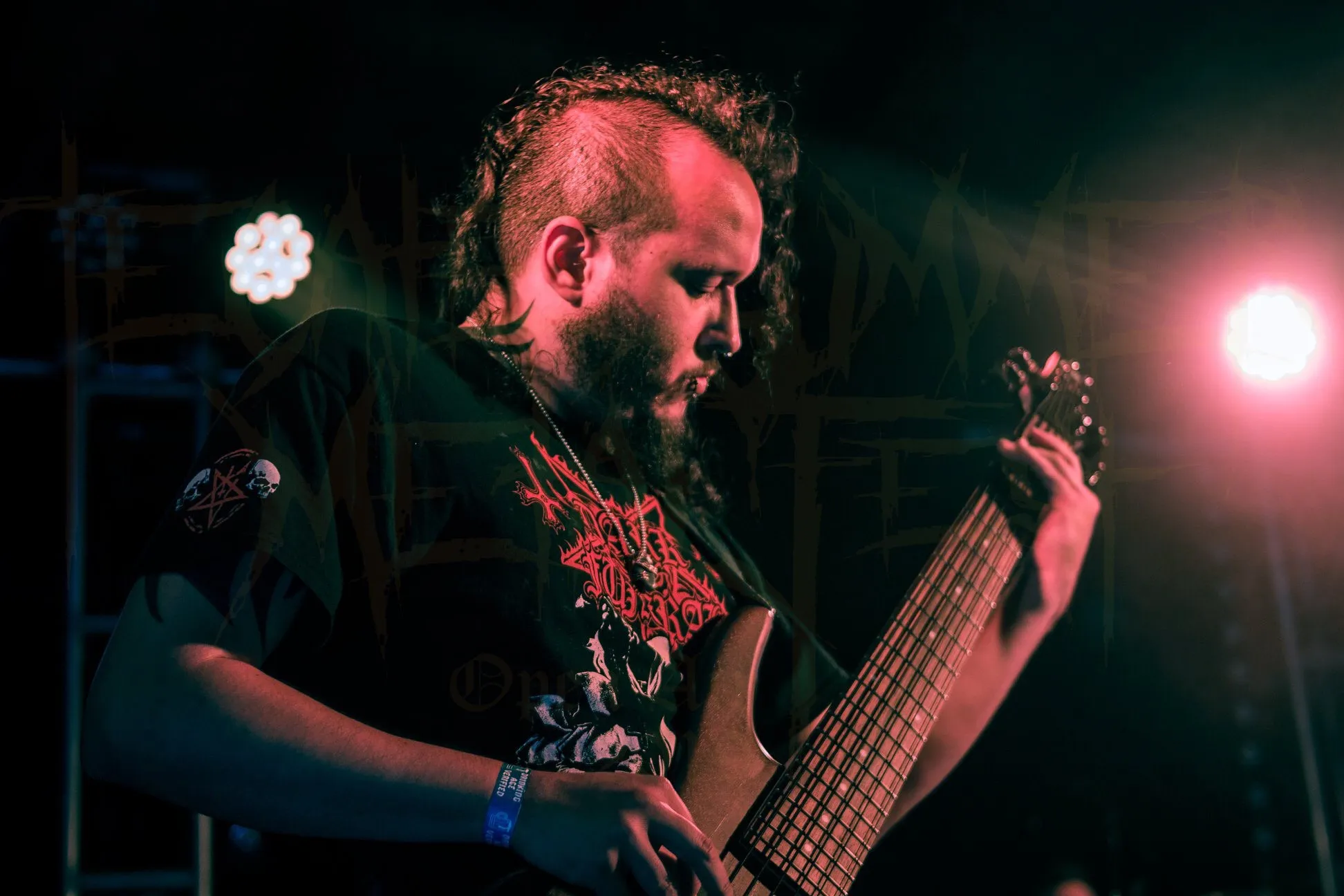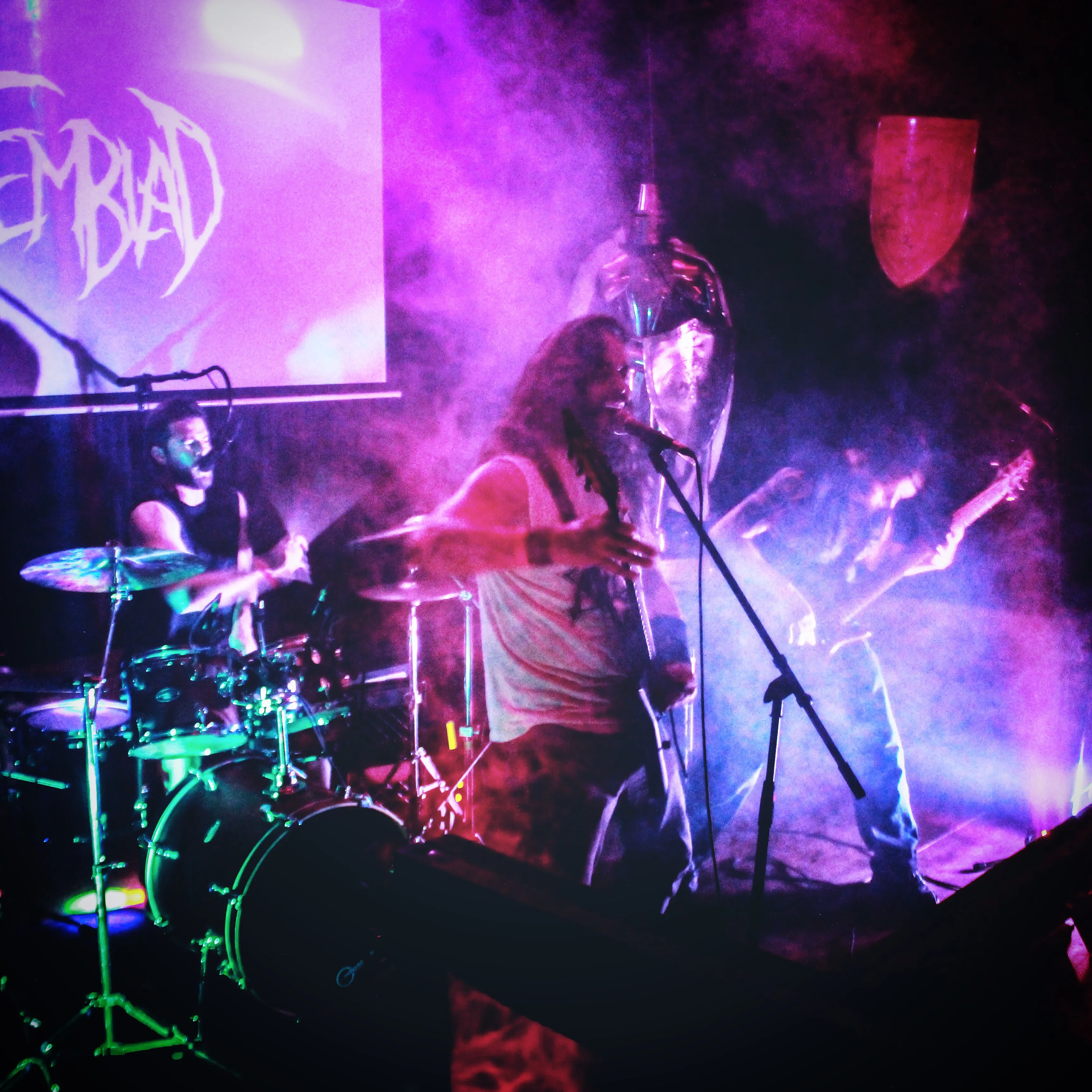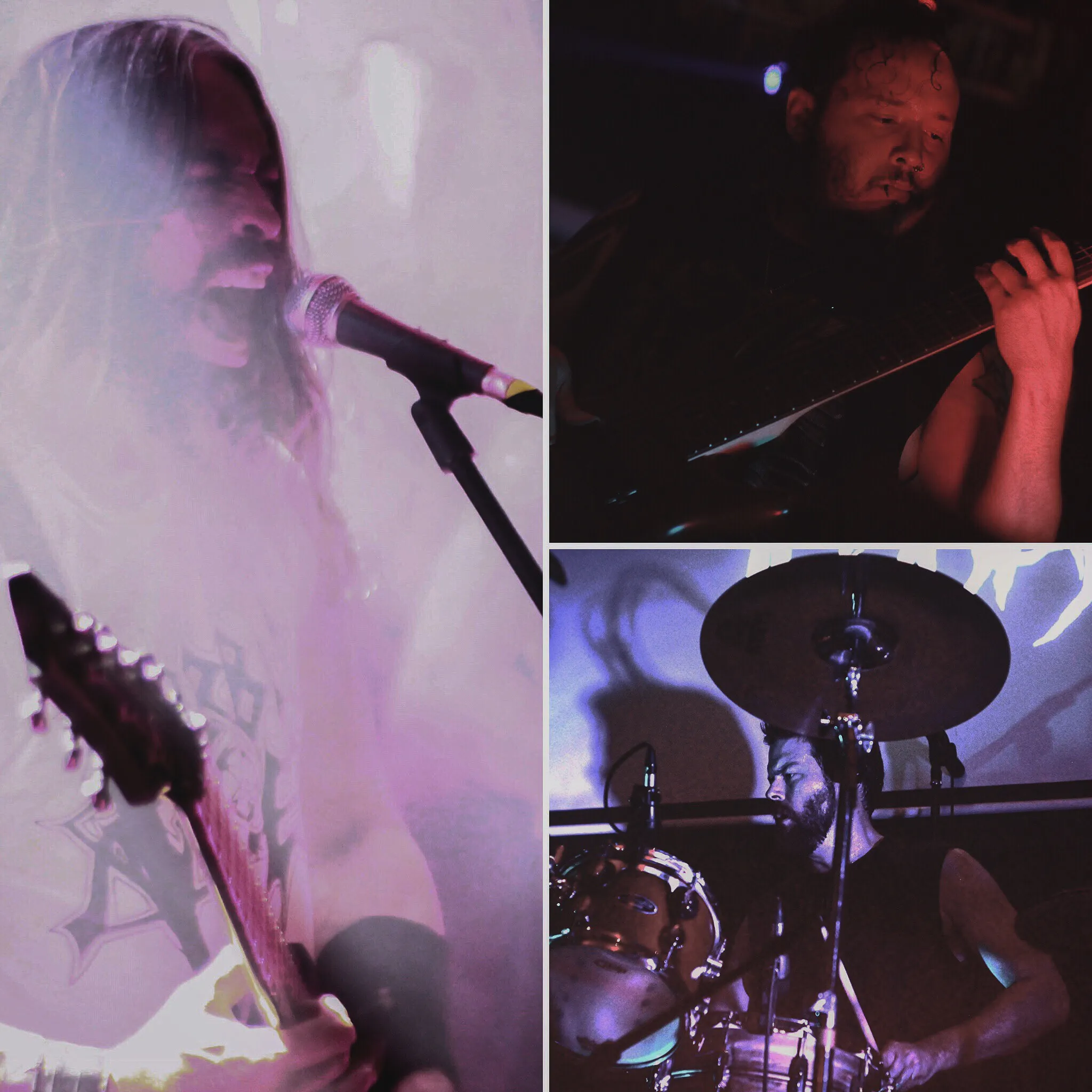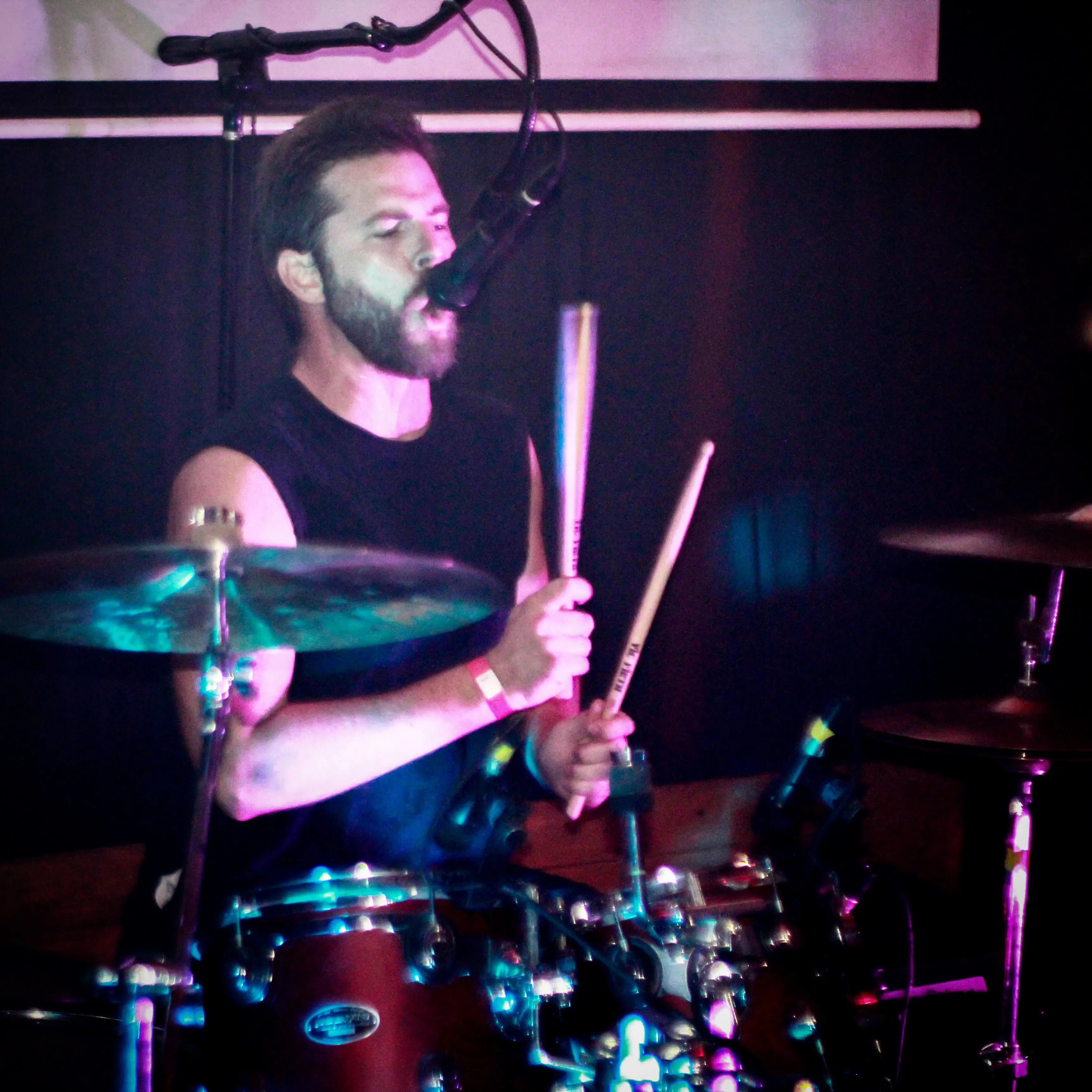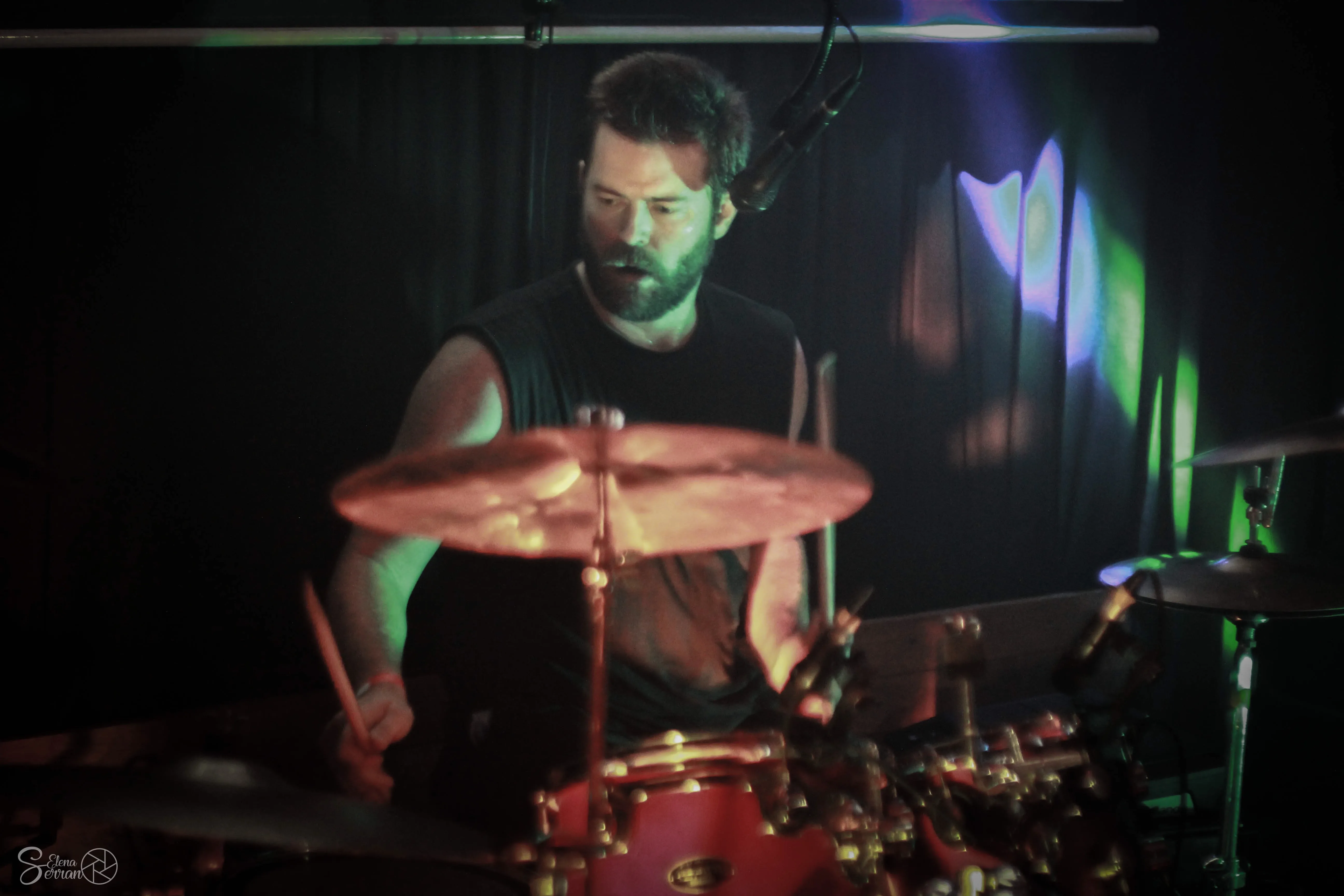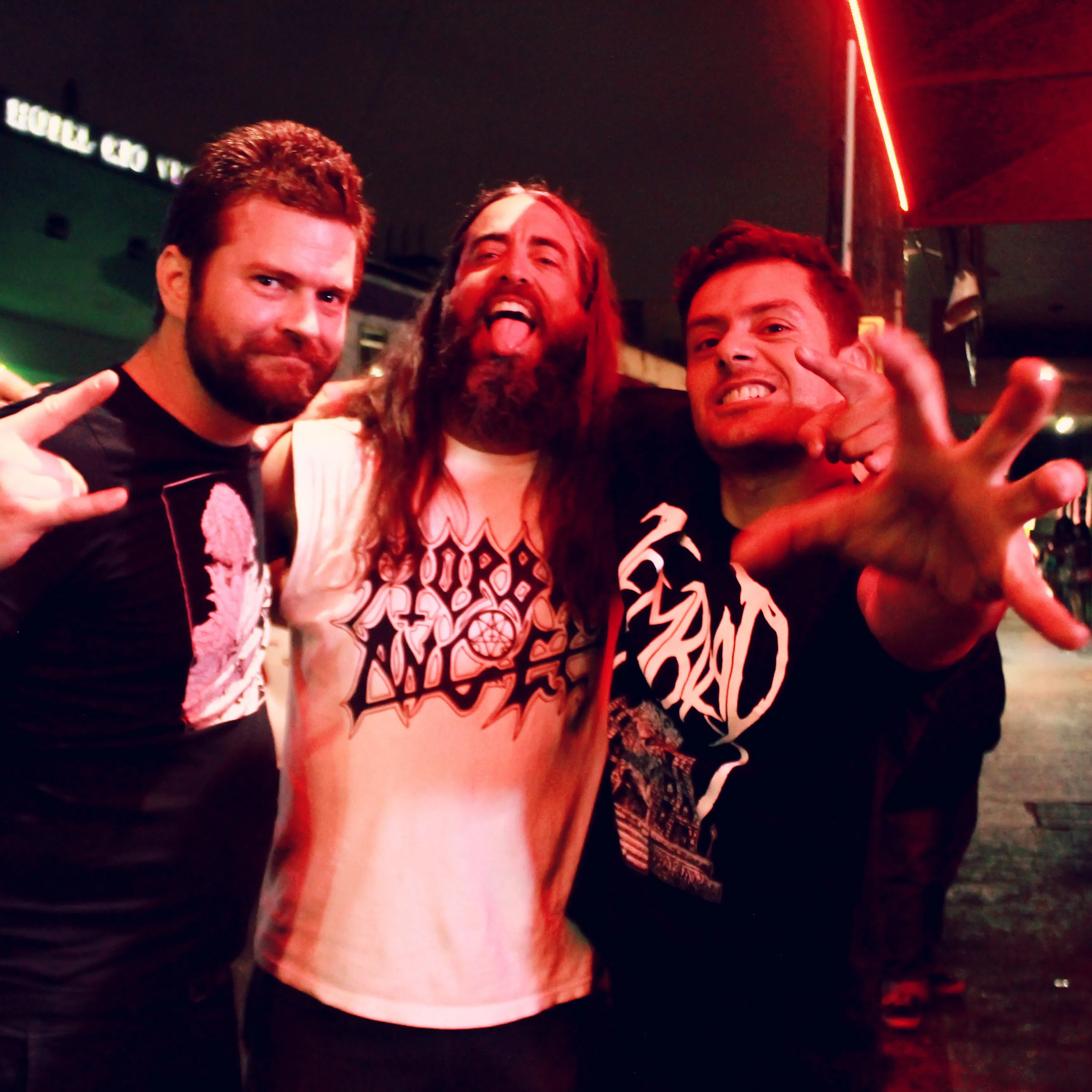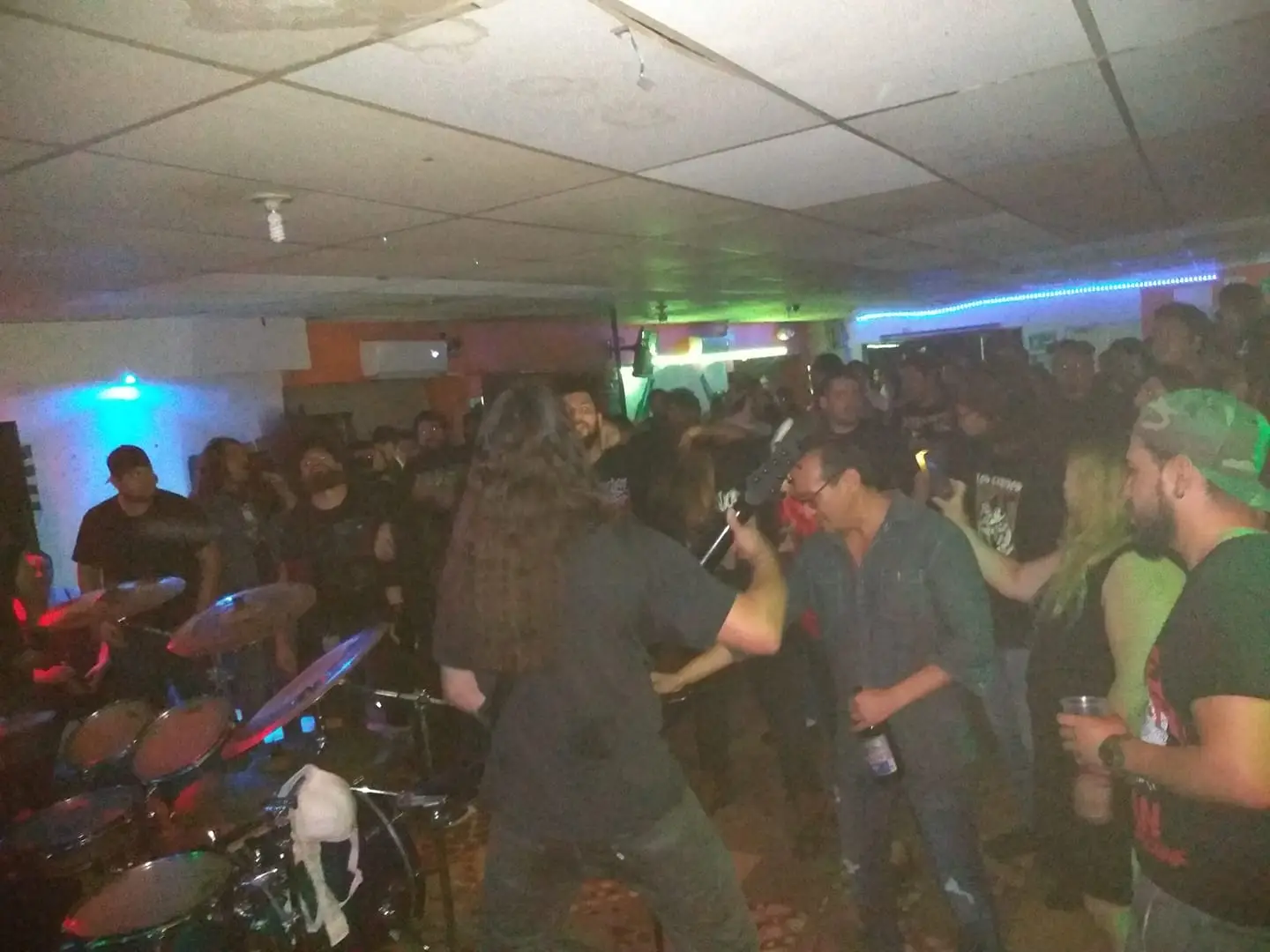 Unholy Lust with Temblad, Templus Execrato, Deconversion, and Nuke, Aug 31 @ Baja DeathFest XIII – Bar Tio Nacho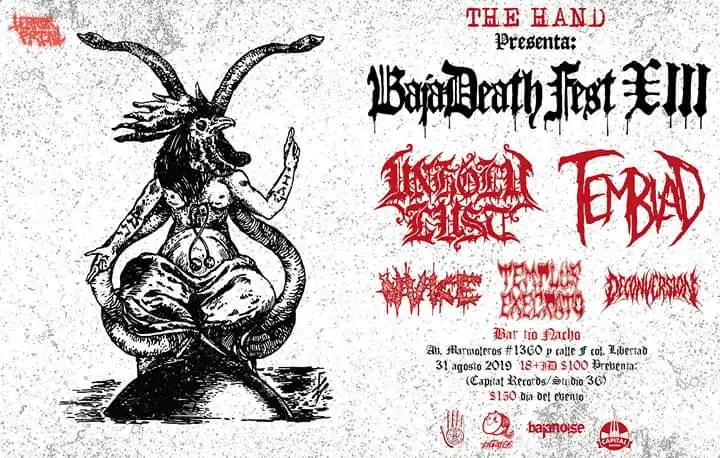 Unholy Lust
( Los Angeles)
Temblad ( San Diego )
Templus Execrato
( Tijuana )
Deconversion
( Mxli )
Nuke
( Mxli )
$18+id
Preventa $100 pesos
Día del evento $150
Unidad Trauma with Visceral Carnage, Temblad, and Deathgod, Aug 2 @ Dragon Rojo Bar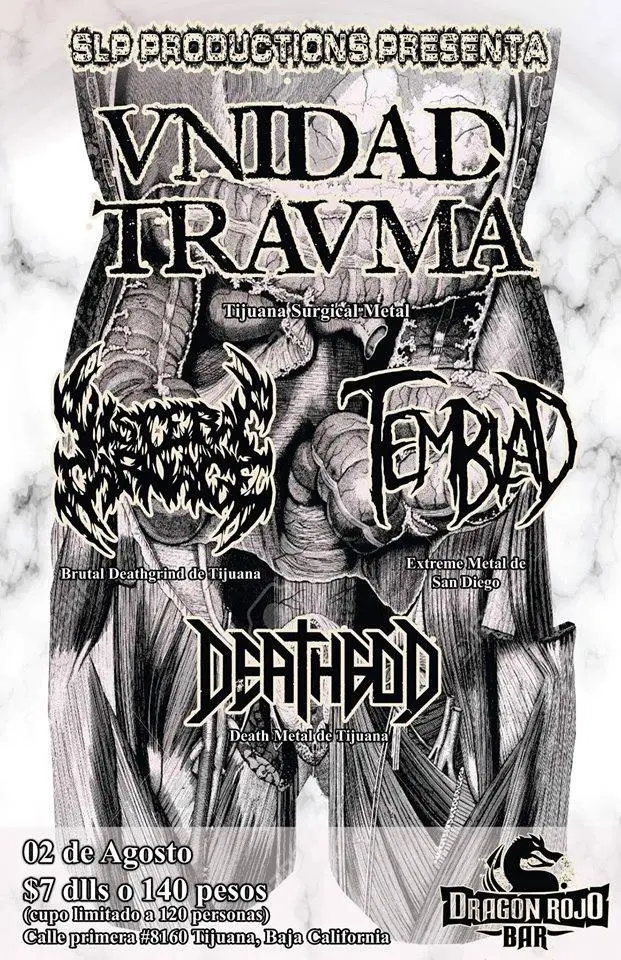 Absurd Creation
|
Deathgod
|
Temblad
|
Visceral Carnage
|
Unidad Trauma
Lugar:
Dragon Rojo Rock Bar (Main Stage)
Hora: 8 PM
Temblad returns to Tecate for the 3rd annual Tecate Summer Metal Fest, July 20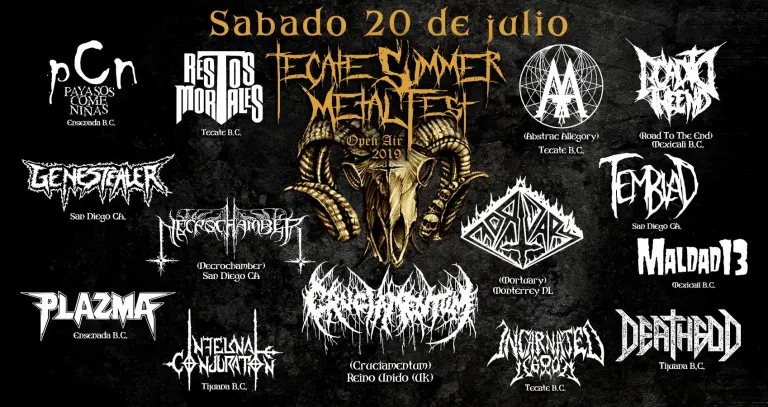 Temblad returns to Tecate! We originally performed at the 1st annual Tecate Summer Metal Fest, and we are happy to make another appearance!
For more information, check out the event page here:
Tecate Summer Metal Fest
Live show footage from Brick by Brick with mixed audio from soundboard!
Enjoy a couple videos from our show at Brick by Brick from 5/1/19, where we opened the night for Cave Bastard, Unidad Trauma, and Cattle Decapitation. Special thanks to Sherry Mande for the video and Justin Carrasco for the audio. Video edited and audio mixed by Marlon Matthew.




Cattle Decapitation with Unidad Trauma, Cave Bastard, and Temblad, May 1 @ Brick By Brick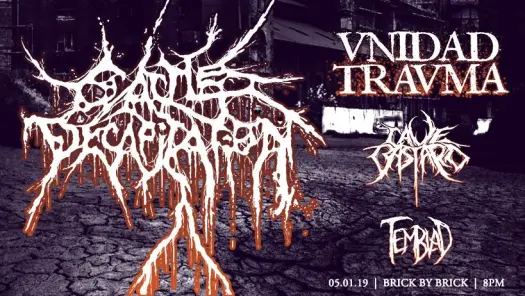 CATTLE DECAPITATION
Facebook
www.cattledecapitation.com
UNIDAD TRAUMA
Facebook
unidadtrauma.bandcamp.com
CAVE BASTARD
Facebook
cavebastard.bandcamp.com
TEMBLAD
Facebook
www.temblad.com
$15 ADV & $18 DOS. DOORS AT 8:00 PM, 21+ ONLY.
Ulthar with Scorched, and Temblad, Mar 24 @ Space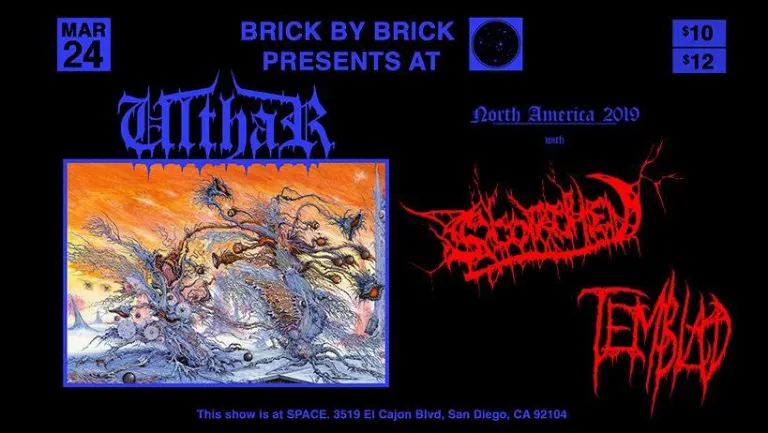 Brick By Brick presents at
SPACE
:
ULTHAR
Metal Archives
SCORCHED
Facebook
Decibel Magazine
TEMBLAD
Facebook
www.temblad.com
$10 ADV & $12 DOS. 9:00 PM, 21+ ONLY.
Beekeeper with Temblad, Monarch, and Corpsemaker, Nov 23 @ Soda Bar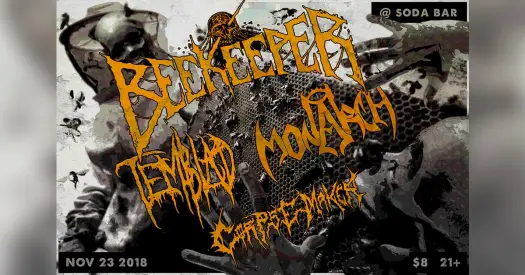 Black Friday metal extravaganza… this will be our last show for the year. Happy Holidays!
Check out these awesome bands from San Diego:
Beekeeper
,
Monarch
, and
Corpsemaker
Gravespell with Infinite Death, Temblad, Theosis, and Sergulath, Nov 10 @ Brick By Brick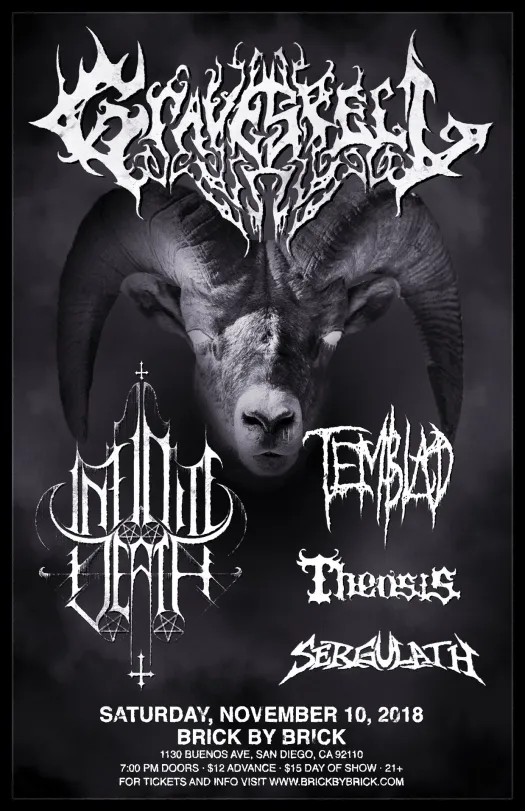 Celebrate the release of the new album by
Gravespell
, Frostcrown! Also playing,
Infinite Death
,
Theosis
, and
Sergulath
!
You've made it to the end of our news archive, which dates back to 2018. Our history dates back to 2010 with more shows and album information, but would you really want to keep going back in time to read all that? Visit us on
Facebook
for all the older posts if you feel so inclined.